Future Leaders #1
September 9, 2018
The first Future Leaders branch of the main roots CRAP Talks tree was held in the intimate basement setting of the modern Qubit offices in Covent Garden. The crowd here heralded not only from the three key clusters of this group across e-commerce, but from a variety of different industries, all curious to know the secrets of leadership – both how to spot it in their own companies, and how to be it (whatever it was) in the future.
The speakers that night were both chosen directly from Bhav's sphere of influence at MOO.com – the CFO, Ed Goldfinger, and the Director of Design and User Experience, Jane Austin. Both carrying impressive decades of amazing career progression and remarkable lengths of time in leadership positions, they each had their own experiences to share of both their routes into leadership positions and also their approaches to it once they'd arrived. With an engaged, enthusiastic audience ready to absorb the marvellous insights, everyone settled down for the event.
Ed led the meetup, walking us through a whiteboard session around his employment history and the choices he made to succeed in each avenue. It was surprising to learn he had begun his career in corporate accounting and consulting positions, but as he talked about the impact he'd made in each role and his purpose, we learnt about how proactively taking on opportunities out of his comfort zone allowed him to grow this, and the activities which he felt resistant to do before became less daunting and thus part of his core strengths.
He also spoke about the adjustment in his definition of the word team when he reached board level. As his seniority increased, his circle of influence also expanded but then shrunk to the wider C-level suite. In turn, his focus turned more toward the future of the business, rather than his immediate team, but always with the immediate team in mind as he was aware they'd be involved.
When it came to career moves, he proposed three models which reflected how much risk a person needs at the time. The balancing options came down to two factors – making an impact and growing yourself. As a recruiter, I can tell you that these are two of the biggest reasons why people will leave a company, and whilst I support these risk takers and can guide them in their decisions, only they will truly know the limits of their potential and how much they're willing to risk.
His first was the highest risk, which to use his terms requires less 'give' and more 'get'. An example of this could be if you drastically change what you've been doing (an architect to an astronaut) or taking on an extreme level of responsibility which you've never encountered, which you may not be ready for if thrown in at the deep end (managing a team of 5 when you've not even mentored somebody). Less 'give' and more 'get' is when you make a gigantic leap without the initial skill. A brave move!
His second was equal 'give' to equal 'get', which is classed as medium risk. This is the best balance for maximum growth and maximum impact in a career move. You know you can add value, but there's still areas for you to develop. An example of this may be moving into a slightly different industry with a similar role or taking on more responsibility in an area you feel confident in already (e.g. management).
The third and final model carries the least amount of risk – little 'get' and maximum 'give' – which what Ed states is the move that most people will make in their lives, where you're just doing the exact same job in another company. Whilst some may find fulfilment and satisfaction in this trajectory, there is a possibility it'll not feel as rewarding as the first two models.
Ed also enlightened us with an interesting diagram about different leadership styles which he said could be applied across roles of teachers and parents as well as managers. After investigating the less effective methods of leadership and the outcomes of those should they be used, we discovered the most effective way to lead a team (or teach a class or parent a child) is to be restrictive, yet warm. Permissive yet warm runs the risk of being too friendly and not respected by the team, whereas permissive yet cold results in no rapport being built with the team and a perceived sense of apathy from the manager (or parent or teacher). With the right approach to being restrictive, it allows for the manager's leadership style to be valued and embraced.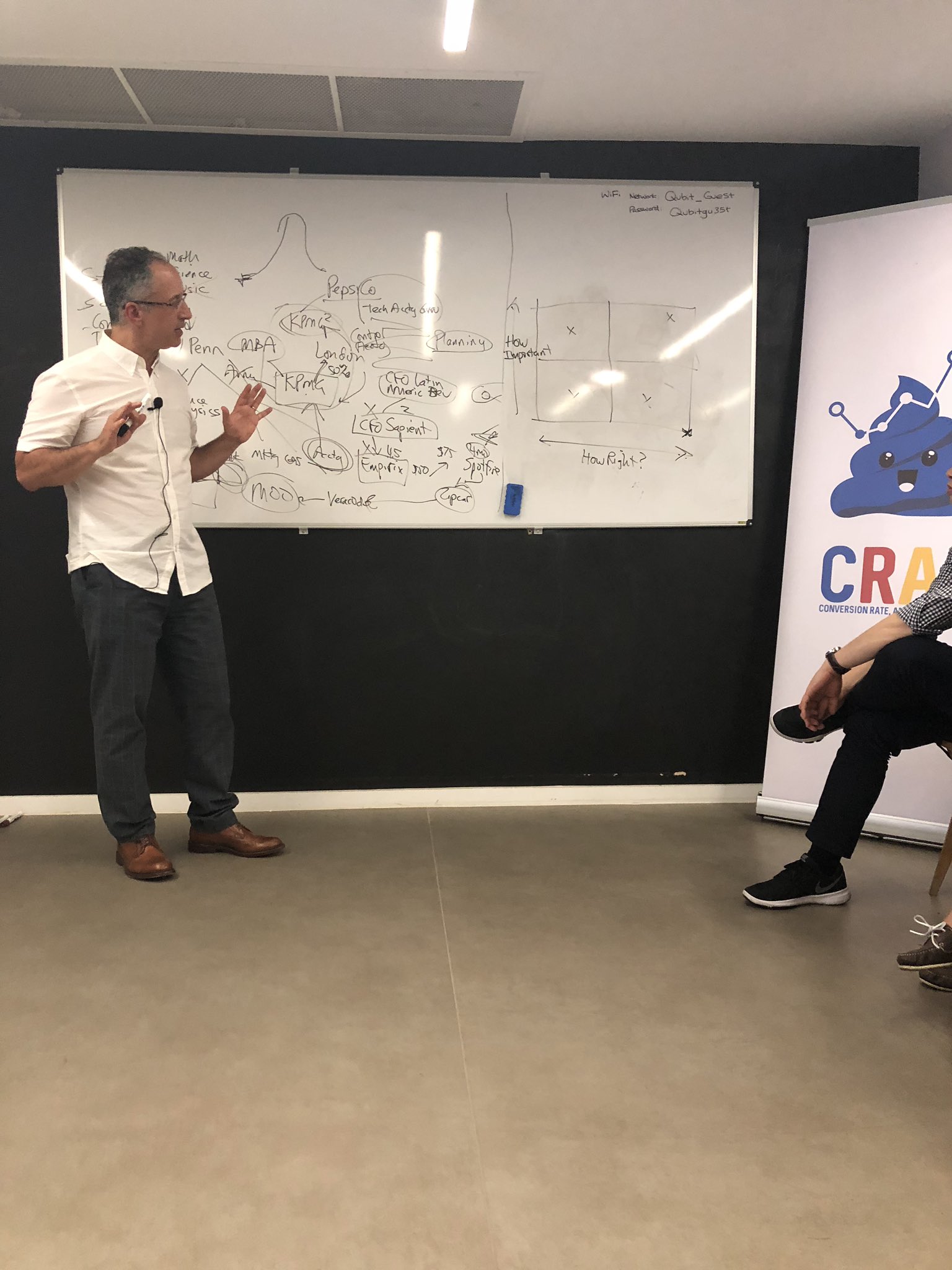 Following a much needed reflective and communicative recess, Jane treated us to an official exclusive premiere of her minimal yet meaningful 'Maker to Manager' talk. She split her knowledge into two categories – how to manage individuals, and how to manage a team. She spoke about working everyone toward a collective 'North' and how teams needed to feel certain consistent states to drive themselves and those around them in that journey to the ultimate goal.
One of the first and most important aspects she addressed was the feeling of psychological safety.
She made the statement that if even one person feels as though they are being bullied or patronised by a sarcastic or condescending team member, then they cannot achieve their goals.
It is the manager's responsibility to abolish any hatred or animosity in the team, wherever that vile behaviour may come from, as not only does it affect the mood of the team, but equally the productivity. You want to make sure your team can feel secure and certain about themselves and what they can achieve collectively, with each person's strengths being accounted for and treasured.
The remaining points were centred around the trust of your team and giving them autonomy on their activity so individuals feel as though they are making a significant contribution to a project, and owning it. If there is structure and clarity applied to that delegation, then there is even more power in the intention. By understanding and knowing how and why they're doing something can be a commanding feeling for anybody and can make an individual feel a sense of self-worth.
She concluded the talk with a profound anecdote based on the David Marquet book, Turn the Ship Around, which recants how a seemingly impossible yet important mission can transform followers into being their own leaders, which revealed so much about the steps she has taken to realise the potential in those around her and the legacy she will leave with those she's influenced.
The quote on the final slide of her presentation read as such: "A leader who gives up control gains more power and influence than those who keep it" – David Marquet, Turn the Boat Around.
Looking around the room at the energy we had created – promising so much hope for the next event and those to follow, the success of this Future Leaders derivative is only going to intensify as the passion for this knowledge grows. It feels like an open environment where the best practises around management are shared to help shape the future leaders without the need for expensive, elaborate courses, or the complete support from internal departments (which, let's be honest, is in shortage for most companies!).
The compromise for the speakers is not only the power and influence they'll have on the next generation which exists, but also watching those who are in the audience become their own leaders. With the second Future Leaders event coming up on October 17th, I would urge anybody who wants to be inspired by leadership qualities and to network some incredibly accomplished people to attend.
–  Aimi Walker –